While relatively new to the Youtube Comic Book watching scene, I've been a collector for a very long time.
And while I don't know everything that is right. I know IMMEDIATELY when something sounds wrong.
I'm listening and watching these Youtube videos/channels on Comic Books, and these channels are fantastic. I watch it courtesy of Roku on my Big Screen, and I spend more time watching these YouTube channels, than regular TV most days. Much to the chagrin of my better half, who has seen more of these videos than she would like. 🙂
It is just great to see collectors of various ages and backgrounds sharing their passion and finds and tips, on a hobby I also get a lot of enjoyment out of.
Channels like:(You can find any of the channels just by searching for their name on Youtube. Tell them HT sent ya!)
SILVER AGED DAVE (best comic book room tours, and essntial info on insurance, budgeting, preserving your books, and generally enjoying your collection, along with great hauls)
EARL GREY (best coverage of European comics, as well as deep dives into select creators and genres)
MERCENAUT (very informative, and great selection of books to be on the lookout for)
GEM MINT (great coverage on Omibus and collected editions)
REGIE IFBBPRO (great hauls and stories, and passion for this hobby)
LEEKIRBYDITKO (hands down the best golden age coverage on Youtube, and recently become very interested in Golden Age)
THULE (Another great Golden Age channel)
AFTA COMICS (I love listening to this guy. He sounds like the late, great Adam West. May he rest in peace. So yeah, I listen to him tell his stories in his Adam West voice, and I'm entertained, and reminded of the late great Adam West. Really like this channel. Covers great Westerns.)
COUGARCOMICS, WE LOVE COMICS,
CHYCHO – I like his laid back, ASMR (autonomous sensory meridian response, a belief that sound can soothe, and in addition create states in the listener where information is more readily absorbed) delivery. Nice coverage of everything from Golden Age to moderns. And his overview and understanding of economic systems, reinforced some things I knew, and really opened my eyes on some other things. His post PERSONAL FINANCE:CURRENCY,MONEY,ECONOMY,P2:GOLD should really be required viewing, by pretty much everyone.
LUTHER MANNING – Like his CGC hauls
ALEX THE COMIC HOARDER- like his upbeat coverage of hauls
WINDY CITY COMIC BOOKS (great coverage of classic comic book magazines)
GORE VIDAL- Great coverage of Independents, magazines, and hardcovers, with a love for the Spanish and Italian artists. His multi-episode coverage on Dark Horse's CREPAX is essential viewing. He stopped broadcasting a bit mysteriously a month ago, anyone with his contact info just let us know he is all right.
GABE INFINITY WATCH – I like his coverage of IDW Artist's Edition. There is another guy Capn something something that comes up more often on Artists Edition, but cant stand that guys very uninformed opinions, or the trumpian confusion that derision is a replacement for discourse. To everyone out there who has an issue with Social Justice Warriors, first learn to use the whole word and not the acronym, second you may want to choose a different medium if you don't like Social justice Warriors. Because if you are reading Superhero Comics, the first social justice warrior is Superman. Followed quickly by Batman, Shazam, and all the others. The whole of Superhero Comics built on this bedrock of vigilantes, sticking up for the little guy, and taking it to the fat cats, and the corrupt, system. Social Justice Warrior defined.
Well that in a nutshell is the 15 channels that have been wowing me this month. I highly recommend taking the rest of April and exploring these guys channels, all of whom have a solid catalog of videos. If you are like me I can't watch them on my laptop. I have to use the Youtube channel courtesy of Amazon Fire or Roku.
So yeah, loving the positive, fun youtube channels, and ignoring the haters. However one thing not  so easily ignored is the aforementioned ever present  conversation of people 'cleaning and pressing their comics for CGC slabbing.
Okay I've known about slabbing for years, has never been my thing. But the Youtube Channels have actually made me interested in some slabbed books for some of the more significant titles, for my 'security deposit box'  books. So from having a total of 0 certified books 3 months ago, I now have nine. Not a tremendous number, but I domn't have the need to have a tremendous # of slabbed books.
Now I haven't pulled the trigger on having any of my personal collection slabbed, the aforementioned 9 slabbed books, were bought slabbed. For me not having to wait, or pay the cost of grading makes already certified books attractive. Particularly, when I've been able to buy already certified books, for basically the price of the raw book in most occasions. And plus I did look into it, and the time, and cost of slabbing, right now it is more cost effective to buy certified editions,
My only concern about slabbed editions is the people who are into cleaning and pressing comics.
Common sense tells me that heat and moisture added to newsprint speeds up the decay of newsprint. So you add moisture, and heat to newsprint, and seal it in plastic you have started a process of increased deterioration that is now pressed into the fibers of the paper and will continue at an enhanced speed, INSIDE the now slabbed book.You are creating a product that when unslabbed in the future will be in SUBSTANTIALLY worse condition than a mylar protected but uncleaned/pressed book. In an attempt to get an inflated number on the book, you are actually shortening the life of the book.
And all that is best case scenario, when you do the drycleaning and pressing process correctly.
http://www.thecomicdoctor.com/comic-book-pressing-faqs/
There are a lot of third party services out there who are absolutely destroying comics and calling it cleaning and pressing. I've seen some Youtube videos of people, who press comics as a money making business that apply water to the book in their cleaning process. THAT IS A NO NO!!! Then heat the book. Then get it slabbed and sell it. That is why I'm happy to have the majority of my gold, silver, bronze collection well preserved with fullbacks, mylar, and microchamber paper. So everything CGC offers you, but without pressing and dry cleaning.
And the above discussion I'm talking about Gold, Silver, Bronze age books primarily. Slabbing newer books is what CGC makes the bulk of their money on, because of the huge # of Wednesday Warriors speculators, immediately having any new book they think has a cool cover or a number one appearance slabbed to get a 9.8 in hopes of being the next WALKING DEAD #1.
Hey if you have the money and that's your thing, go for it. However be aware of the break even point you have now set for that modern book.
Because here's the issue, the fact that you have more people certifying the same new books, and getting the same high grades, means you are killing the scarcity of that item, meaning the likelihood of it ever being WALKING DEAD #1 much less AMAZING FANTASY 15 is slim to none, In fact most hot slabbed and variant covers, have a very short hotness span, before they start diving in value, and are worth less than your initial investment.
Now that is true of most comics, but it becomes even more egregious when people are paying multiples of cover price for a brand new book, and on top of that than pay for slabbing. That book now out of the gate is more prone to fall and lose value. It is very much a version of the speculator fever that led to the crash of the 90s.
The good news is there is no bubble to pop at this time. Comic Books are not selling millions of copies like they were in the 90s, creators and companies are not getting rich off comics, like they were in the 90s, and speculator fever has not hit the mainstream. There was a sizable precipice in the 90s for everyone to fall from. Not so today, the uptick in interest is mostly lapsed fans, and a few new fans, and their speculation and double and triple dipping is actually keeping aloft a medium that is happy to cater to their speculator fantasies.
If you can't sell to more people, sell more copies to the audience you have. So the current speculator fervor, Publishers and retailers are happy to buy into it; because it is not a bubble, it is a lifeline keeping them afloat, in a market where $3.99 cover prices have priced comics out of adaption by anyone but the converted.
That's why I stick to books that already have a proven value outside of the slab.
So yeah that is my post.
Give love to the channels I mention and be wary of cleaning and pressing a comic. If your comic book is a 4.5, It is a 4.5. The attempt to make it a 5.5 in the short term, can be speeding up the process of making it a 1 in the long term.
Ending this on a positive note you 15 channels are always showing my your hauls and recommends, which I greatly thank you for. You've put some great books on my radar. Wanted to return the favor. Below is my list of must own comic books, that I think are WAY undervalued and you can still buy incredibly cheaply and will only go up.
Enjoy!!!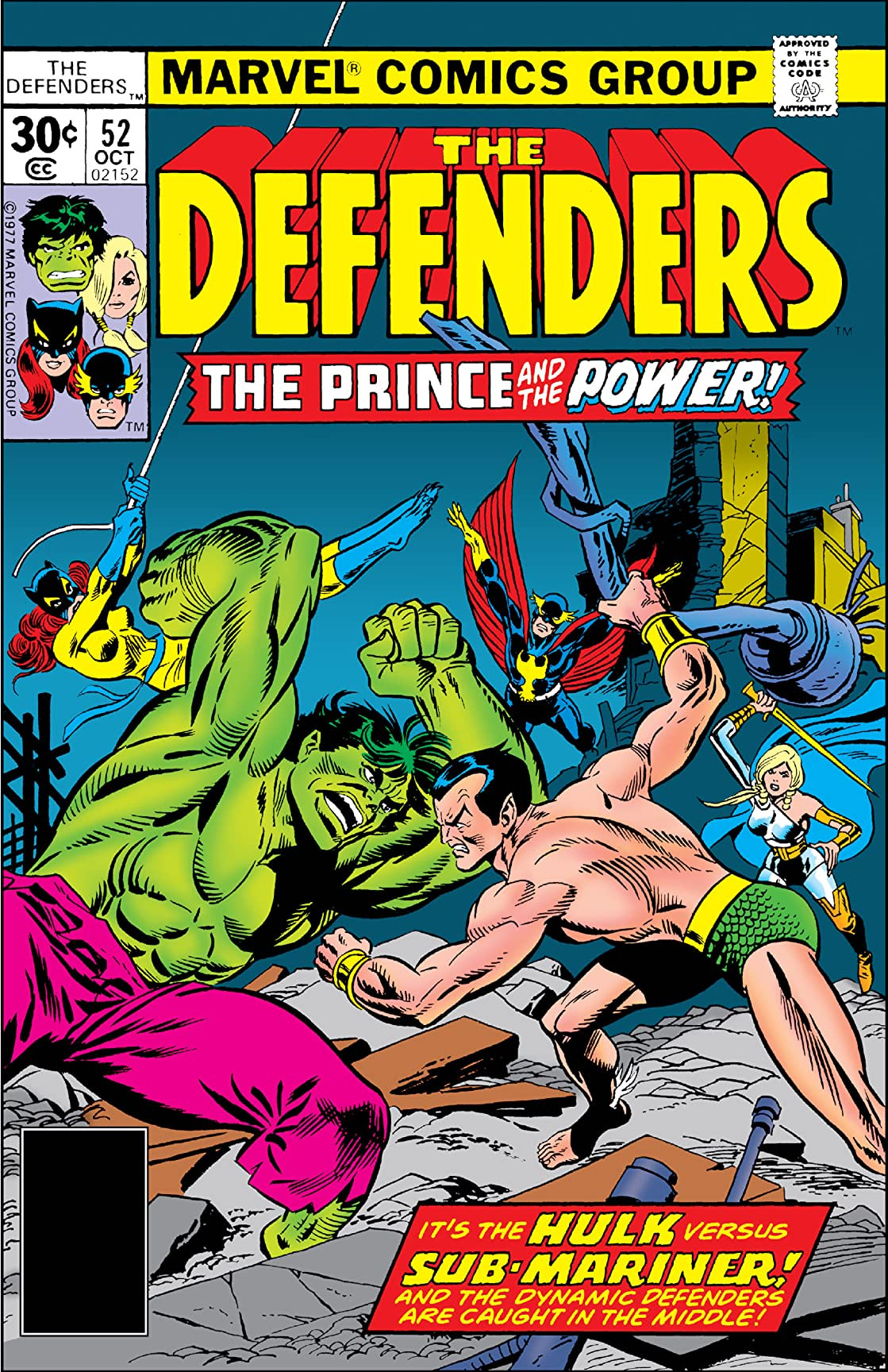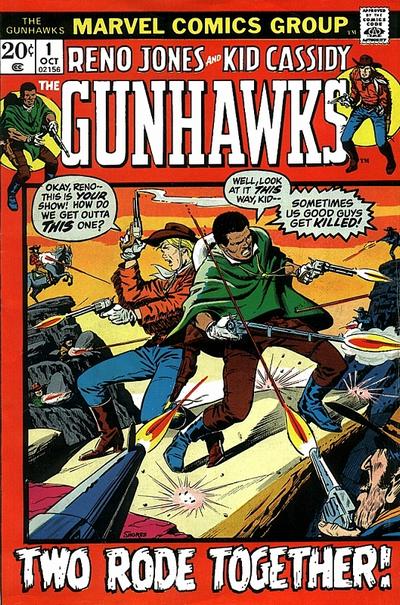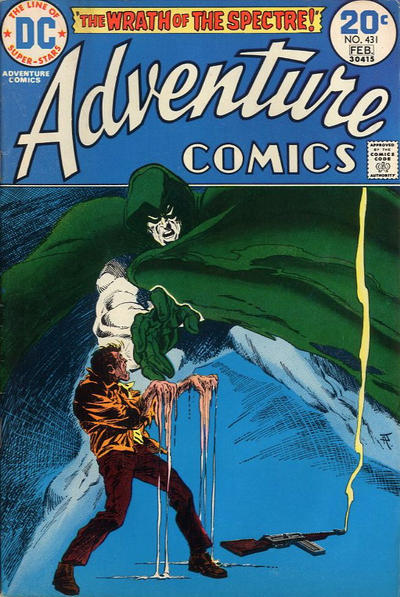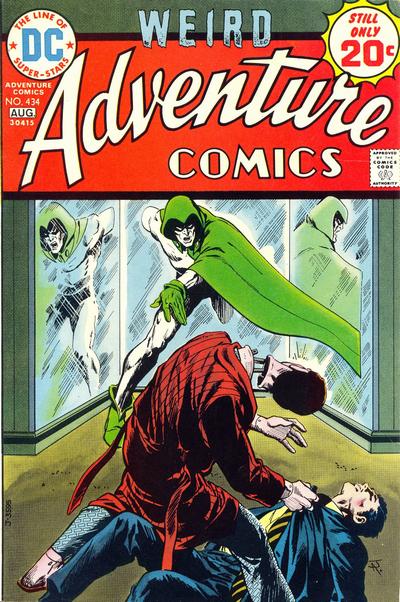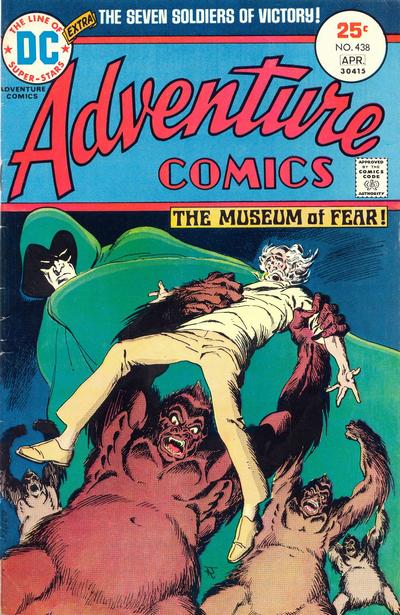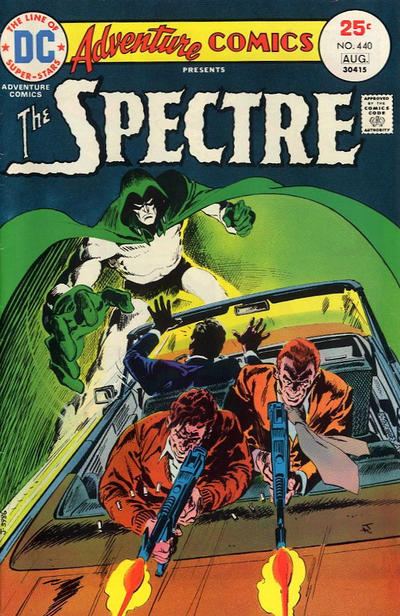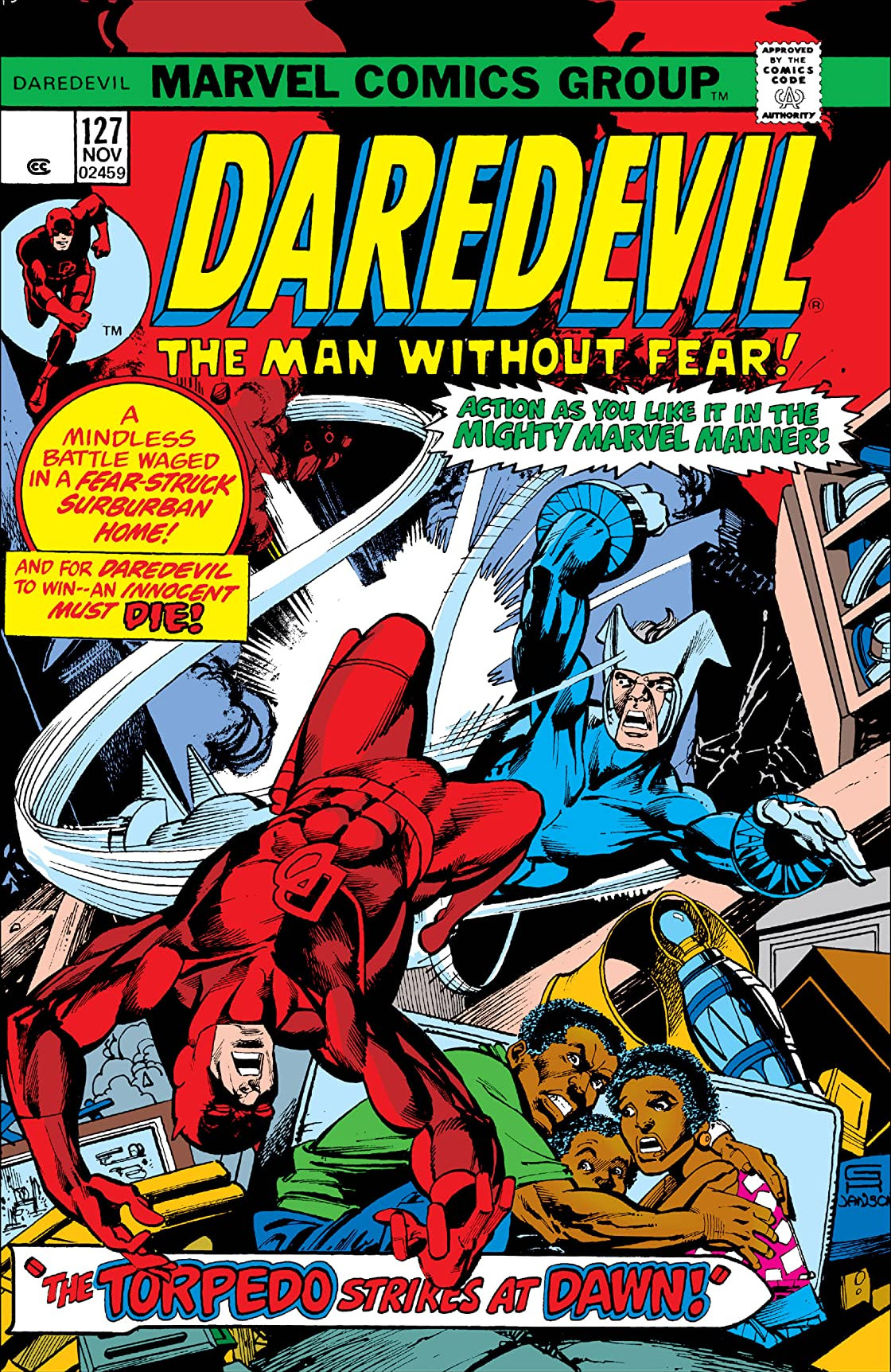 DAREDEVIL 126 & 127 – One of the best two parters of all time. I read this back in the day and it still stands up as one of my favorite non-Frank Miller DAREDEVIL comics. TORPEDO is a great bronze age character, and this is him at his best. Sporting great Gil kane covers, and a story by Marv Wolfman (who was also Executive Editor at the time, and art by Bob Brown and Klaus Janson. Wonderful visuals.
THE UNTAMED – Is a beautiful sword and sorcery graphic novel by Sebastian A. Jones and Peter Bergting and Darrell May. From STRANGER COMICS. A quality and very little known collected edition.
DEFENDERS 52- Best Gil Kane Cover. Best done in one story. Best Hulk vs Sub-Mariner fight. One of the Best Keith Giffen and David Kraft co-scripts. From about issue 42 to 52, these guys were on FIRE! Best depiction of the Hulk. Best depiction of Sub-Mariner. Done, done, and done.
ADVENTURE COMICS 431-440 -Michael Fleisher's stories starring the Spectre, with Jim Aparo art have quite frankly never been surpassed. They are for me, the definitive take on the Spectre as a vengeful Wrath of God, with a more than demented sense of perverse punishments. A lurid and legendary series.
THE SINISTER HOUSE OF SECRET LOVE #1- Dark Shadows meets the House of Mystery? How do you not love that title and that cover. A must own.
I SPY 1-6 – The 60s pushed the envelope in terms of entertainment, writing and scope. Bringing globe trotting adventures into our living room. I SPY along with DANGER MAN/SECRET AGENT MAN and MAN WITH A SUITCASE were some of the best TV shows of the period. to have that great Cosby and Culp series, also as a comic book is a must own. Great photo-covers.
You can get any of the books listed using the link below. And using the lin earns this blog a few pennies to keep the lights on.
Hope you enjoyed this post. if you did, spread the word.