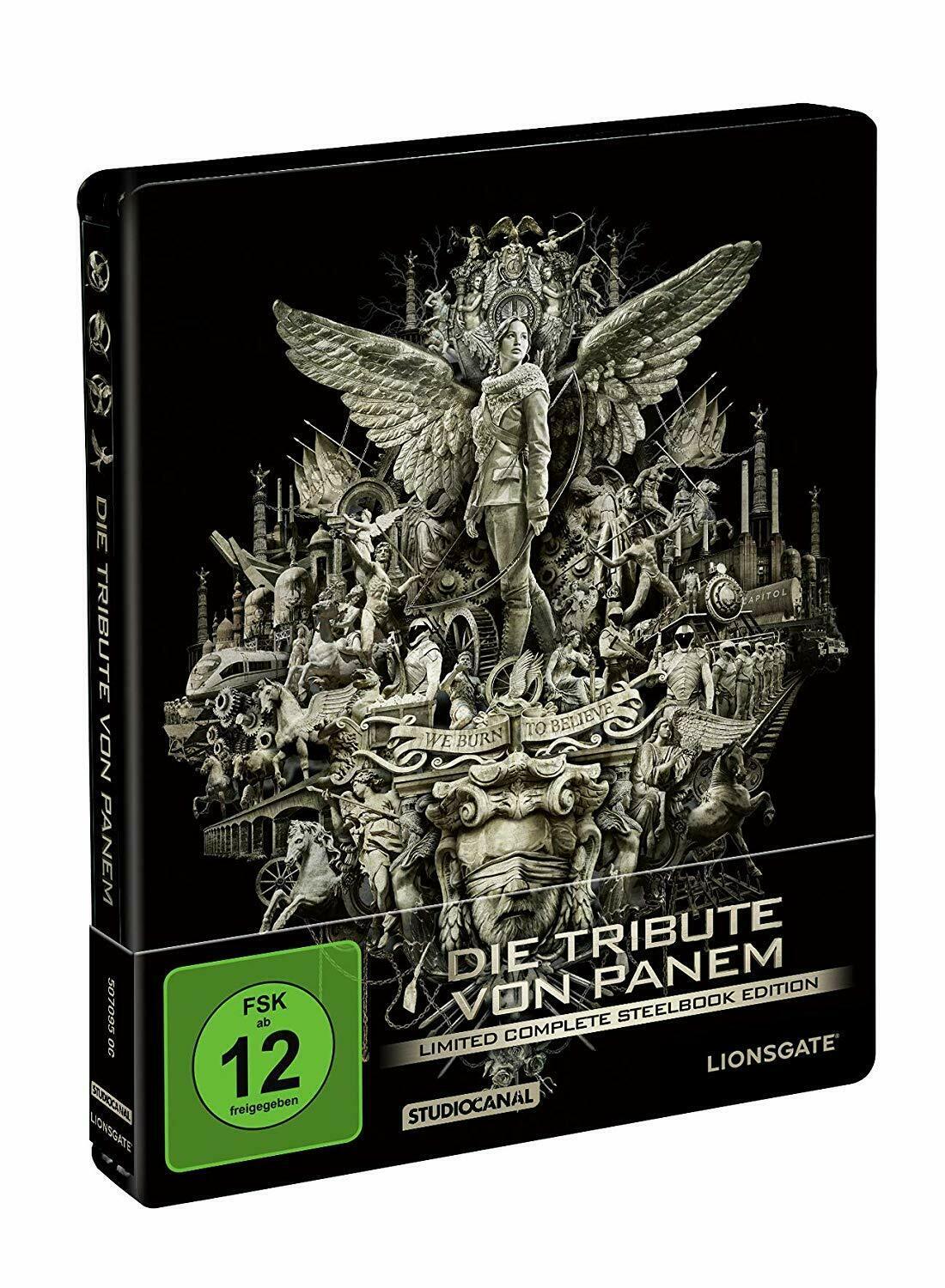 I am not the biggest fan of THE HUNGER GAMES trilogy, but the odds of me, not owning this 'work of art' Steel-book and Movie, and having it proudly displayed on my bookshelf /media room,… those odds are zero.  🙂
If you likewise would like to add the item to your home, please use the following link. You get a great item, and it earns a few pennies for this Blog to keep the proverbial doors open. A win-win. 
Also it makes a great gift/ present.
HUNGER GAMES LIMITED EDITION STEEL-BOOK
Also have the following now available (you will find them using the above link as well):