I am a HUGE fan of the character of SHANG CHI aka THE MASTER OF KUNG FU, mainly as defined by Doug Moench and Paul Gulacy (and later Mike Zeck and Gene Day) during their seminal 70s and 80s run (Moench's nearly ten year run on the title before forced off due to creative differences with Editor-in-Chief [at the time], Jim Shooter).
If you do not own the above MASTER OF KUNG FU collections, pick them up by clicking the images above, while they are still available. They are that good!
So I was very excited when I heard a MCU film was in the works. However, I have to say the trailer has killed most of my excitement.
Now I'm not one of those fans who ignorantly wants the films to mirror the comics, I understand they are different mediums for different audiences and what works in one medium may not work effectively in another medium.
So I don't mind change in a film, as long as the filmmaker believes that change strengthens the film.  Marvel under the stewardship of Feige and his talented Directors and Writers and Actors has been incredibly successful in creating cinematic versions of comic source material that for my money is SUPERIOR to the source material.
From the trailer to the films, Marvel has in nearly two dozen films been, for me, mostly a home-run machine.
I have to say… just based on the trailer for SHANG CHI, it looks much like the SNAKE EYES movie to me, just boring and uninteresting. There is not a single thing in the trailer I find captivating or compelling, or interests me in anyway to want to pay to see this movie.
Now this is the trailer, I am quite aware that the film itself could be great. However based just on the trailer… I will wait for the reviews to come out. But based just on this trailer… this is a hard pass.
*******
My second most uninteresting trailer of 2021 is a film that Marvel is actually singing the praises of, THE ETERNALS. Feige, who has proven he has an eye for talent and what works, is effusive in his praise for the upcoming THE ETERNALS and their Director.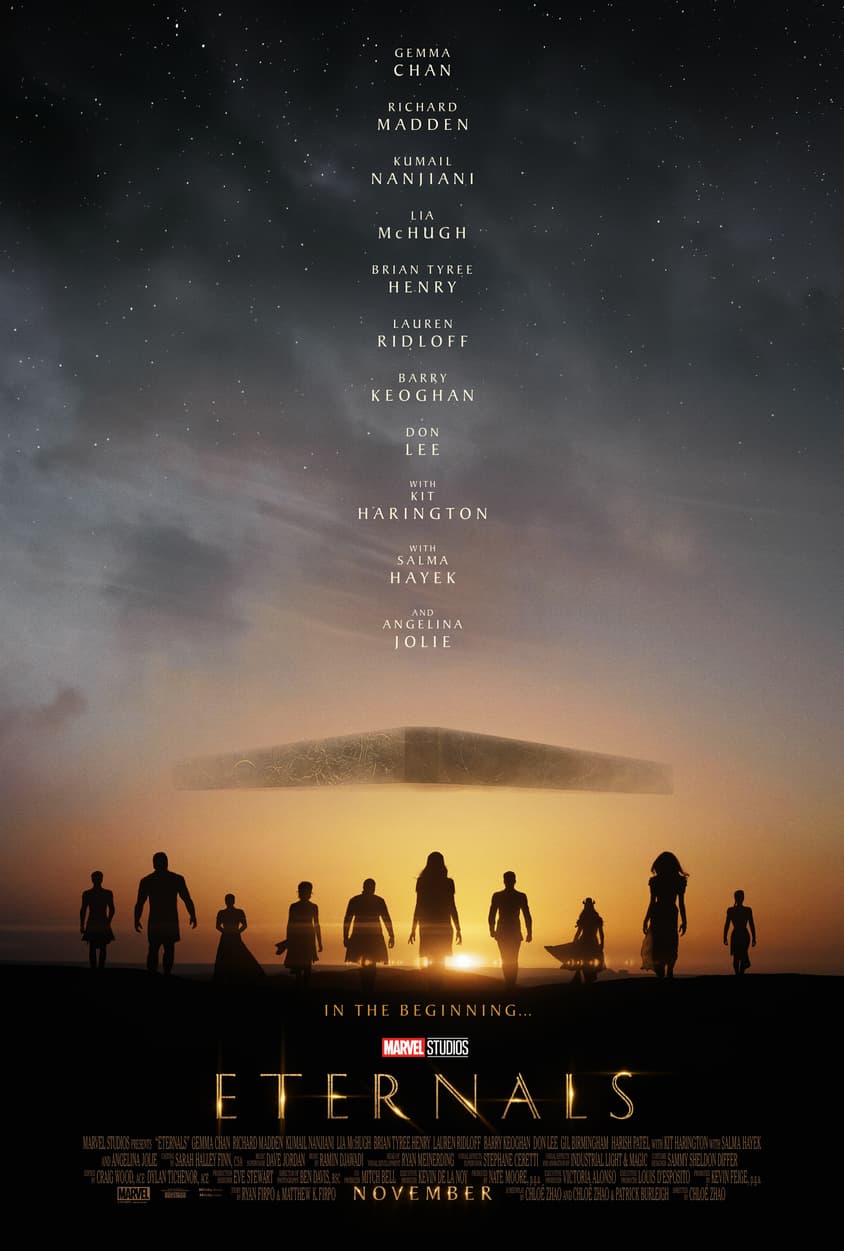 Based just on the trailer… I just don't see it. The trailer looks bland and uninteresting, which is an even worse sin than it looking just dreadful.
So those are currently my worst movie trailers of 2021 SNAKE EYES, SHANG-CHI and THE ETERNALS.