"There's only three things that's for sure… taxes, death and trouble."
******
"You know he's good. But he ain't got no cool." Jim
"Then he's not good, Jim." Mr. T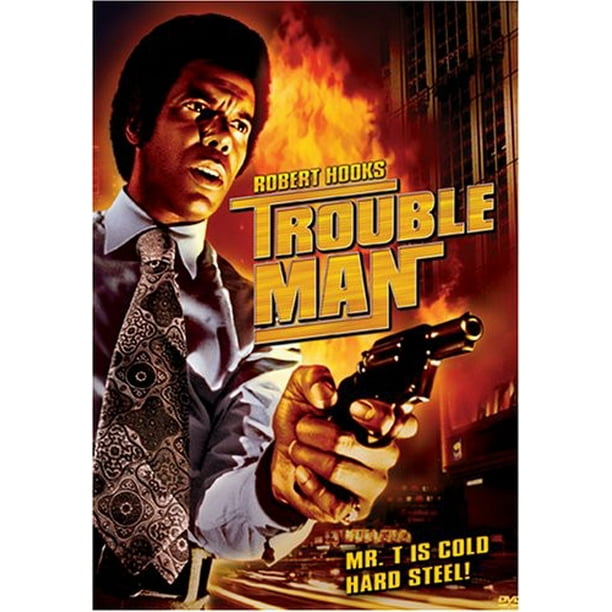 Starring Robert Hooks as the original and best Mr. T, this is a time capsule of 1970s Black New Wave cinema at its finest, sporting one of the great film soundtracks, Marvin Gaye's TROUBLE MAN.
Other films are more well remembered than this one and more often cited, but for my money this is one of the best, of that short lived period of cinema that was not, the previous decades Hollywood status quoa of exploiting and denigrating Black viewers, but rather finally empowering both creators and viewers of color. Only a revisionist agenda driven media, and a mis-educated audience, would call these films Black Exploitation (Blaxploitation), when they were made as an answer to numerous decades of Hollywood's exploitation of Blacks.
Definitely of its age in terms of the style, and the language, and the aesthetics of the day, while seemingly kitzy to a modern audience, and filled with the gaffs and first steps of a nascent low budget Independent cinema that had to largely birthed itself, and define a new cinematic language in the confines of its restrictions, these films were then, and remain now both entertaining and hugely revelatory.
These films taken on their own terms, reflect the aspirations of an age of hard men and hard women, who saw victories rather than defeats.
In a way, for all we have gained in the years from there to here in terms of technology and sophistication, in terms of community and connectiveness, these films are a time capsule of what has been lost, and what remains to be regained… namely numerous mainstream films a year… written and directed by people of color, that can have more than one or two token characters of color, produced by production companies of color, shown in theaters owned by people of color.
For all my enjoyment of BLACK PANTHER, and for all its importance, it remains a one-off rather than what TROUBLE MAN was… part of a provocative cinematic movement.
But recent films such as BLACK PANTHER, GET OUT, QUEEN AND SLIM, ONE NIGHT IN MIAMI, BLOOD AND BONE, are a nice start back toward the progress of 1970s cinema. back toward films… like TROUBLE MAN, where Black actors can again routinely be stars of action movies, rather than playing second fiddle to actors like Marc Walhberg, in thinly veiled TROUBLE MAN ripoff movies. :).
Thanks to Kino Lorber this pivotal bit of action and Black New Wave cinema is finally available on Blu-ray. This is the type of film that deserves not to be at the marcy of just streaming. Pick up your Blu-ray copy by clicking the image below: